cTrader Data Logger for Analysis
cTrader Data Logger for Analysis
free
This Free cTrader AddOn allows you to do in-depth analyse and reporting on data by storing it to a daily text or CSV file to be used by your Automated Strategies or Indicators. It includes the Logging tool and an example cBot with full instructions to get you started, also watch the video link below for an in-depth explanation.
Currently using cTrader or cAlgo all the operational information of your automated strategies (cBot) or indicators are displayed on the platform in the log tab, unfortunately, if you ever close the platform or stop and re-start the robot, all that information is lost.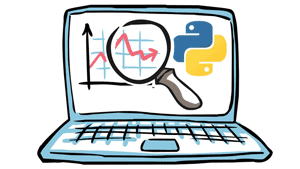 What Is It?
The data logger is a .NET assembly that you add to your cBot or indicator as a referenced AddOn, this takes away all the complex code and allows you to use the data logger with a few lines of code. All the data is written to files on your computer, a new file is created each day to help you investigate.
"Data Logging Has Never Been So Easy"

Logging Automated Strategies (cBots)
It can be very useful when you run your robot to record all signal and trade activity, also you would want to know when something strange has happened, a small error in the code of your software can cause huge financial losses. Strange behaviour in your algo that has got you banging your head against the wall can easily be identified with some well-placed logging logic in your source code.
Logging Custom Indicators
You can also add the logging code to custom indicators for analysis, all the information is stored in files to be opened with your favourite software, notepad, excel and many more.
Watch a Video Demo
Paul Hayes
Sales & Marketing
Email: contact@clickalgo.com
Phone: (44) 203 289 6573
Website: https://clickalgo.com
Twitter | Facebook | YouTube | Pinterest | LinkedIn
PS: Why not join our instant chat group on Telegram.
Warning! Executing the following cBot may result in loss of funds. Use it at your own risk.
Notification
Publishing copyrighted material is strictly prohibited. If you believe there is copyrighted material in this section you may use the
Copyright Infringement Notification
form to submit a claim.
Language:
C#
Trading Platform:
cAlgo
using System;
using cAlgo.API;
using cAlgo.API.Internals;
using cAlgo.API.Indicators;
using cAlgo.Indicators;
using System.Windows.Forms;
using System.Threading;

// To download the software please visit: https://clickalgo.com/ctrader-cbot-indicator-data-logger

namespace cAlgo
{
    [Robot(TimeZone = TimeZones.UTC, AccessRights = AccessRights.FullAccess)]
    public class ClickAlgoSoftware : Robot
    {
        [Parameter(DefaultValue = 0.0)]
        public double Parameter { get; set; }

        private static Mutex dialogMutex = new Mutex();
        private static bool dialogIsShownOnce = false;

        protected override void OnStart()
        {
            ShowDialogBox();
        }

        protected override void OnTick()
        {
            // Put your core logic here
        }

        protected override void OnStop()
        {
            // Put your deinitialization logic here
        }

        public static void ShowDialogBox()
        {
            dialogMutex.WaitOne();

            if (dialogIsShownOnce)
                return;

            var ret = MessageBox.Show("It is not possible to download the software from the cTDN website.\nWould you like to visit us at ClickAlgo.com where you can download it?", "Downloading...", MessageBoxButtons.YesNo, MessageBoxIcon.Information);

            if (ret == DialogResult.Yes)
            {
                System.Diagnostics.Process.Start("https://clickalgo.com/ctrader-cbot-indicator-data-logger");
            }

            dialogIsShownOnce = true;

            dialogMutex.ReleaseMutex();
        }
    }
}