cTrader Pin-Bar Candlestick Indicator
cTrader Pin-Bar Candlestick Indicator
paid
Pin bars are among the top choices for technical traders that follow price action signals with varying trading strategies for entry and exit. It shows a strong rejection of the price when using support or resistance levels. This handy indicator can send you instant alerts in the form of a message pop-up, Email, Telegram or SMS text message.
INSTANT ALERTS WITH EMAIL, TELEGRAM AND SMS TEXT

---
Your adjustable parameters are all explained in a PDF document which can be viewed below.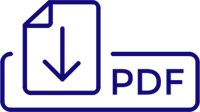 Download Your Parameter Instruction Manual
We also provide educational material to learn how to trade using Pin Bar candlesticks.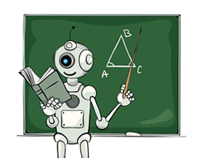 How to Trade Using Pin Bar Candlestick Patterns
---
Why not watch a video tutorial which will explain the tool in more detail?
Download the indicator by clicking on the link below
DOWNLOAD THE PIN BAR CANDLESTICK PATTERN DETECTOR
Paul Hayes
Sales & Marketing
Email: contact@clickalgo.com
Phone: (44) 203 289 6573
Website: https://clickalgo.com
Twitter | Facebook | YouTube | Pinterest | LinkedIn
PS: Why not join our instant chat group on Telegram.
Notification
Publishing copyrighted material is strictly prohibited. If you believe there is copyrighted material in this section you may use the
Copyright Infringement Notification
form to submit a claim.
using System;
using cAlgo.API;
using cAlgo.API.Internals;
using cAlgo.API.Indicators;
using cAlgo.Indicators;

namespace cAlgo
{
    [Indicator(IsOverlay = true, TimeZone = TimeZones.UTC, AccessRights = AccessRights.None)]
    public class NewSoftware : Indicator
    {
        [Parameter(DefaultValue = 0.0)]
        public double Parameter { get; set; }

        [Output("Main")]
        public IndicatorDataSeries Result { get; set; }


        protected override void Initialize()
        {
            Print("It is not possible to download the software from the cTDN website. Please visit clickalgo.com");
            ChartObjects.DrawText("ShowCopyright", "It is not possible to download the software from the cTDN website. Please visit:-  http://clickalgo.com/ctrader-pin-bar-candlestick-pattern-alerts", StaticPosition.BottomCenter);
        }

        public override void Calculate(int index)
        {
            // Calculate value at specified index
            // Result[index] = ...
        }

    }
}