DI ZigZag Auxiliar & DI ZZ WeisWave
DI ZigZag Auxiliar & DI ZZ WeisWave
paid
The ZigZag Auxiliar Indicator is a ZigZag indicator that was designed to help you to monitor and visualize the waves trend in the market. This indicator defines the Up Waves and Down Waves in according to the movements of the marketing. We consider this an auxiliary indicator because it is used to design another indicator: DI ZZ WeisWave Indicator.
This indicator is provided by one of our vendors:- D&I Solutions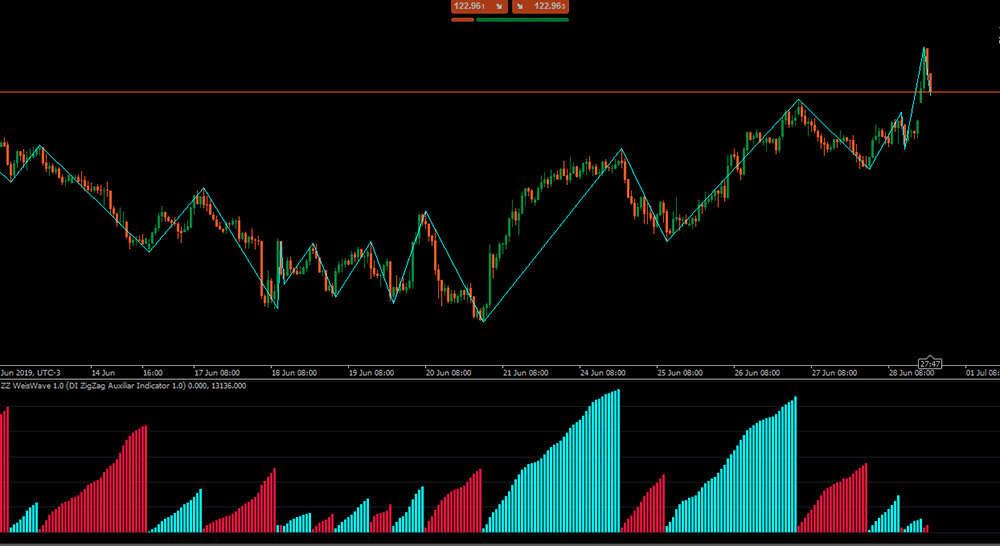 Why not sell your indicators with us and boost your sales?
---
Contact: instant chat group
Website: https://clickalgo.com
Twitter | Facebook | YouTube | Pinterest | LinkedIn
Notification
Publishing copyrighted material is strictly prohibited. If you believe there is copyrighted material in this section you may use the
Copyright Infringement Notification
form to submit a claim.
using cAlgo.API;
using System.Windows.Forms;

namespace cAlgo
{
    [Indicator(IsOverlay = true, TimeZone = TimeZones.UTC, AccessRights = AccessRights.FullAccess)]
    public class ClickAlgoIndicator : Indicator
    {
        [Parameter(DefaultValue = 0.0)]
        public double Parameter { get; set; }

        [Output("Main")]
        public IndicatorDataSeries Result { get; set; }


        protected override void Initialize()
        {
            var ret = MessageBox.Show("It is not possible to download the software from the cTDN website. Would you like to visit us at ClickAlgo.com where you can download it?", "Downloading...", MessageBoxButtons.YesNo, MessageBoxIcon.Information);

            if (ret == DialogResult.Yes)
            {
                System.Diagnostics.Process.Start("https://clickalgo.com/di-zigzag-auxiliar-di-zz-weiswave-indicator");
            }
        }

        public override void Calculate(int index)
        {
            // Calculate value at specified index
            // Result[index] = ...
        }

    }
}