DI Players Activity Collection
DI Players Activity Collection
paid
This is a collection of two indicators from one of our software vendors D&I Solutions which shows the big players at work using trading volume. Using a statistic method and calculating the market's volume average and variance the indicator determines the standard deviations to analyze the probability of a big player's participation.
VISIT THE PRODUCT PAGE TO DOWNLOAD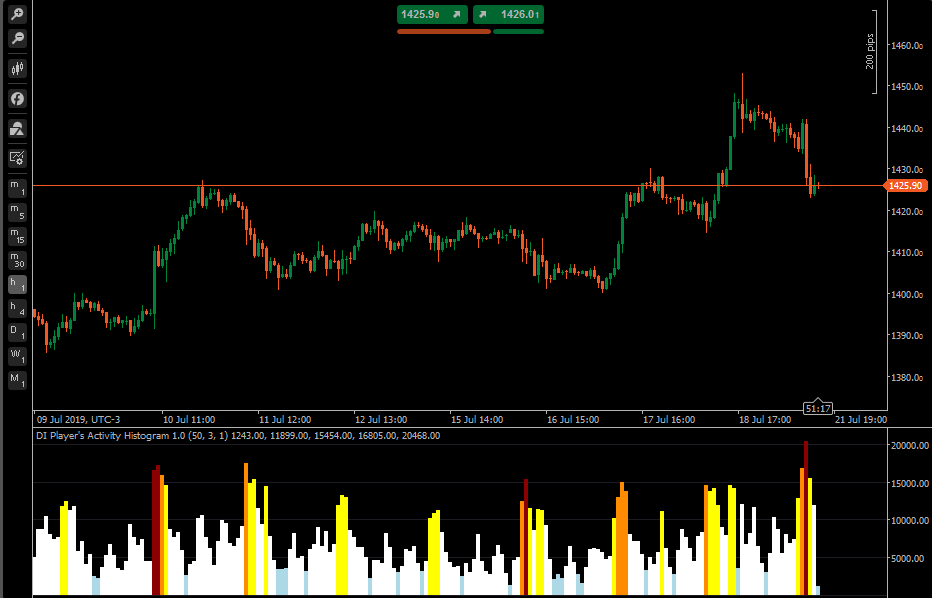 Why not sell your indicators with us and boost your sales?
---
Contact: instant chat group
Website: https://clickalgo.com
Twitter | Facebook | YouTube | Pinterest | LinkedIn
Notification
Publishing copyrighted material is strictly prohibited. If you believe there is copyrighted material in this section you may use the
Copyright Infringement Notification
form to submit a claim.
using cAlgo.API;
using System.Windows.Forms;

namespace cAlgo
{
    [Indicator(IsOverlay = true, TimeZone = TimeZones.UTC, AccessRights = AccessRights.FullAccess)]
    public class ClickAlgoIndicator : Indicator
    {
        [Parameter(DefaultValue = 0.0)]
        public double Parameter { get; set; }

        [Output("Main")]
        public IndicatorDataSeries Result { get; set; }


        protected override void Initialize()
        {
            var ret = MessageBox.Show("It is not possible to download the software from the cTDN website. Would you like to visit us at ClickAlgo.com where you can download it?", "Downloading...", MessageBoxButtons.YesNo, MessageBoxIcon.Information);

            if (ret == DialogResult.Yes)
            {
                System.Diagnostics.Process.Start("https://clickalgo.com/di-players-activity-collection");
            }
        }

        public override void Calculate(int index)
        {
            // Calculate value at specified index
            // Result[index] = ...
        }

    }
}