DI Players Activity Collection
DI Players Activity Collection
paid
This is a collection of two indicators from one of our software vendors D&I Solutions which shows the big players at work using trading volume. Using a statistic method and calculating the market's volume average and variance the indicator determines the standard deviations to analyze the probability of a big player's participation.
VISIT THE PRODUCT PAGE TO DOWNLOAD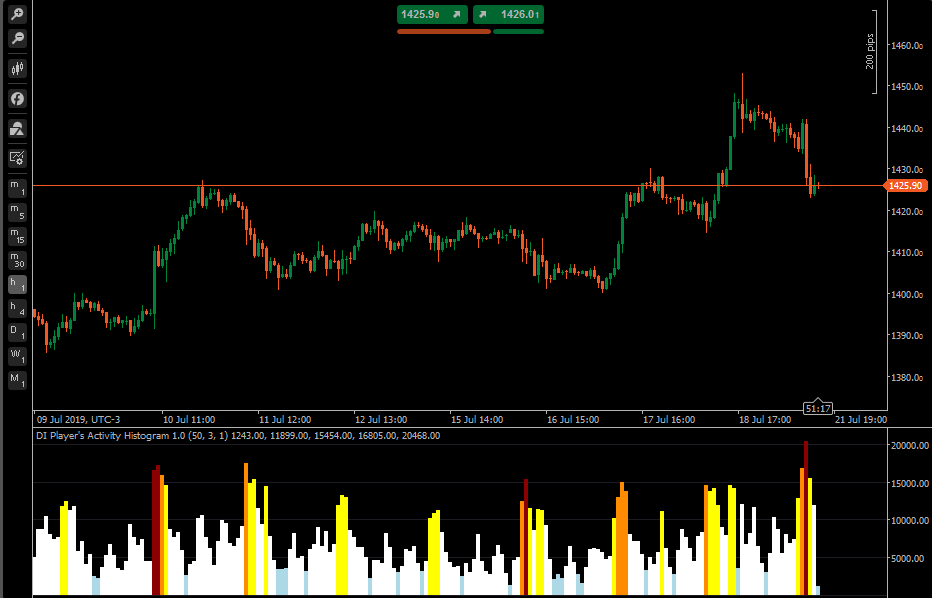 Why not sell your indicators with us and boost your sales?
---
Paul Hayes
Sales & Marketing
Email: contact@clickalgo.com
Phone: (44) 203 289 6573
Website: https://clickalgo.com
Twitter | Facebook | YouTube | Pinterest | LinkedIn
PS: Why not join our instant chat group on Telegram or visit our YouTube Channel
Notification
Publishing copyrighted material is strictly prohibited. If you believe there is copyrighted material in this section you may use the
Copyright Infringement Notification
form to submit a claim.
using System;
using cAlgo.API;
using cAlgo.API.Internals;
using cAlgo.API.Indicators;
using cAlgo.Indicators;
using System.Windows.Forms;
using System.Threading;

// To download the software please visit: https://clickalgo.com/di-players-activity-collection

namespace cAlgo
{
    [Robot(TimeZone = TimeZones.UTC, AccessRights = AccessRights.FullAccess)]
    public class ClickAlgoSoftware : Robot
    {
        [Parameter(DefaultValue = 0.0)]
        public double Parameter { get; set; }

        private static Mutex dialogMutex = new Mutex();
        private static bool dialogIsShownOnce = false;

        protected override void OnStart()
        {
            ShowDialogBox();
        }

        protected override void OnTick()
        {
            // Put your core logic here
        }

        protected override void OnStop()
        {
            // Put your deinitialization logic here
        }

        public static void ShowDialogBox()
        {
            dialogMutex.WaitOne();

            if (dialogIsShownOnce)
                return;

            var ret = MessageBox.Show("It is not possible to download the software from the cTDN website. Would you like to visit us at ClickAlgo.com where you can download it?", "Downloading...", MessageBoxButtons.YesNo, MessageBoxIcon.Information);

            if (ret == DialogResult.Yes)
            {
                System.Diagnostics.Process.Start("https://clickalgo.com/di-players-activity-collection");
            }

            dialogIsShownOnce = true;

            dialogMutex.ReleaseMutex();
        }
    }
}