cTrader ATR Indicator
cTrader ATR Indicator
free
This cTrader average true range (ATR) indicator is different from the standard version as it can help you visualise where to place your stop losses as well as integration into a semi-automated trading system that will automatically adjust your stop loss based on the calculations. Source code not included.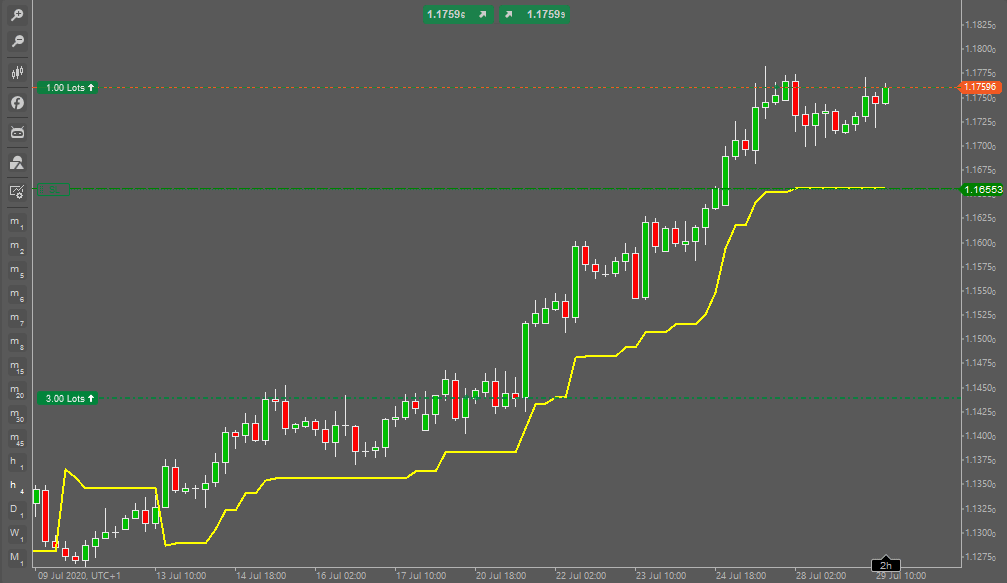 Contact: instant chat group
Website: https://clickalgo.com
Notification
Publishing copyrighted material is strictly prohibited. If you believe there is copyrighted material in this section you may use the
Copyright Infringement Notification
form to submit a claim.
using cAlgo.API;
using System.Windows.Forms;

namespace cAlgo
{
    [Indicator(IsOverlay = true, TimeZone = TimeZones.UTC, AccessRights = AccessRights.FullAccess)]
    public class ClickAlgoIndicator : Indicator
    {
        [Parameter(DefaultValue = 0.0)]
        public double Parameter { get; set; }

        [Output("Main")]
        public IndicatorDataSeries Result { get; set; }


        protected override void Initialize()
        {
            var ret = MessageBox.Show("It is not possible to download the software from the cTDN website. Would you like to visit us at ClickAlgo.com where you can download it?", "Downloading...", MessageBoxButtons.YesNo, MessageBoxIcon.Information);

            if (ret == DialogResult.Yes)
            {
                System.Diagnostics.Process.Start("https://clickalgo.com/average-true-range-indicator");
            }
        }

        public override void Calculate(int index)
        {
            // Calculate value at specified index
            // Result[index] = ...
        }

    }
}